American Made. Custom Crafted.
Since 1969, MET Motors has been a leading US manufacturer of custom-designed, high performance permanent magnet DC motors.

Whether you are looking for an ongoing production stream, a small run, or a quick prototype, MET provides the highest value motor for your application. If you are unsure of your exact needs we are capable of load-testing your present motor to confirm its performance. Simply send us an inquiry to discuss what we can do for your unique application.

We are proud of our rapid response to inquiries and requests for prototypes as well as our on-time delivery. Whether you need a 24 volt motor or one with another voltage, we can design one for you, capable of reaching up to 2 HP and 5,000 RPM. Our motors can be designed to run at a constant speed or a variable speed, depending on your requirements. For more information about applications, please read our blog.
Read more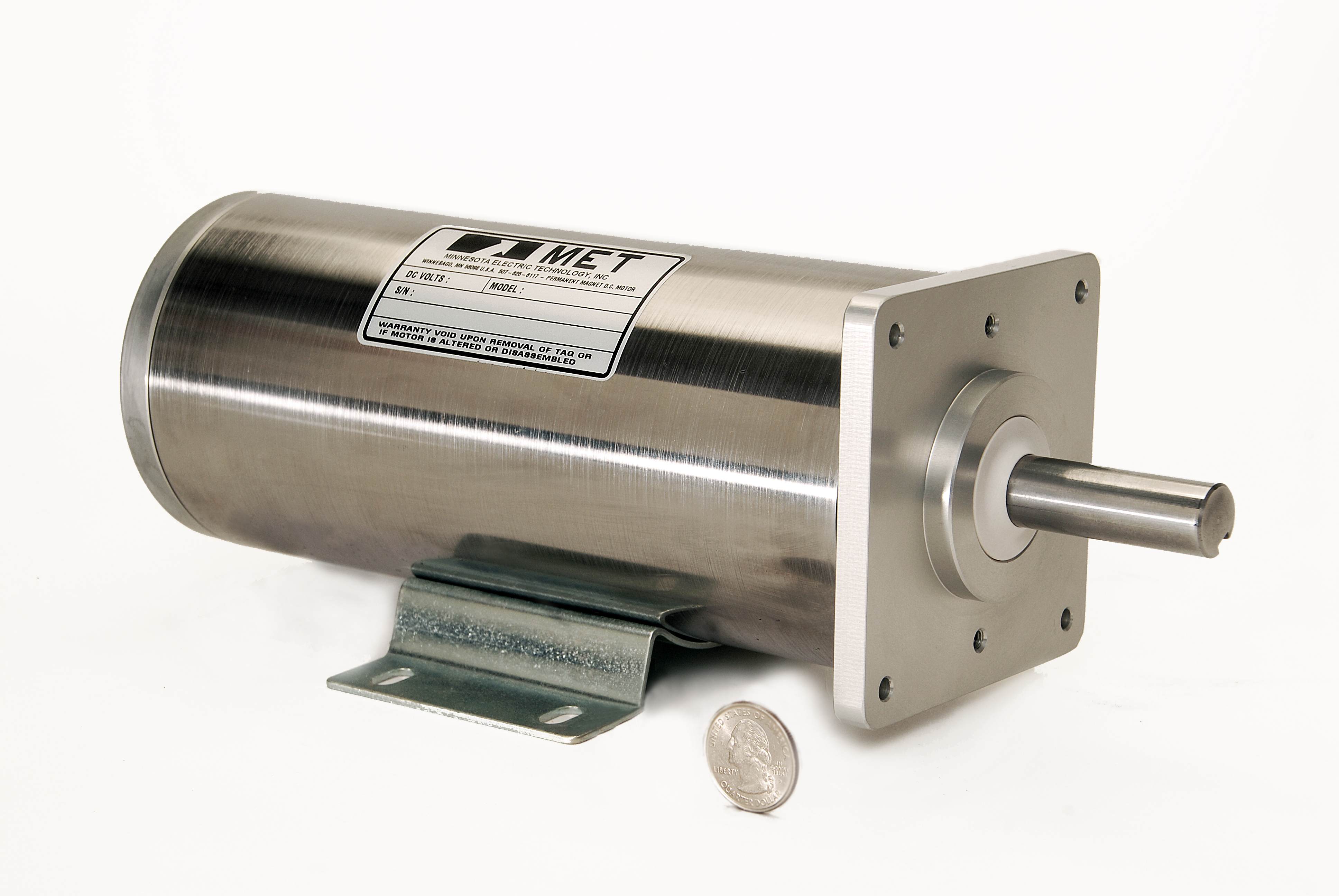 WHY IT PAYS TO BUY AMERICAN
US manufacturing processes meet some of the most rigorous quality standards in the world.


Quoting, prototyping and after-sales support is faster and easier, saving your company time and money.

​Keeping manufacturing jobs in the US boosts the economy.



Higher US standards mean that manufacturing processes are cleaner and better for the environment than in many other countries.



​Check out the National Association of Manufacturers for more reasons to buy American!

The Latest From MET
The Importance of "Made in the USA"
April 16th, 2016
Successful Re-shoring

How does a US manufacturer compete with off-shore sources of cheap motors? The answer is to deliver what they cannot; responsiveness, delivery and stocking flexibility, accelerated prototype builds, proprietary products, focused customer service, reliable and robust designs and the confidence of products built in America!

Their Concerns Are Not Our Concerns

While off-shoring may sometimes look interesting because of pricing, it does not provide the best value. The overseas manufacturer's goal is to win based solely on price. Our goal at MET Motors is to provide a product and experience that the customer wishes to repeat. The end customer's reputation is at stake along with our future business.

Integrity and Customer Commitment

One thing that we have in common with customers is that we both want to be successful now and in the future. That common interest is motivation to work toward solutions that will meet customer needs. You have to be "all ears" to know what is important to them. The "best value" provides dependable deliveries, short lead times, minimal shipping costs, simple logistics, border free tariffs and taxes, optimal communication and prompt service.

American Made isn't always associated with the lowest price, but it is always identified with high quality. That leaves us all with one final question. Wherever a company may be sourcing product, one has to ask: "Where is the best value?"